«Each package, Pro & Elite, is only valid for one property. To use on more than one property you would need to purchase multiple packages»
"I've used NBP twice and had amazing results both times. I got prices that were just as high as if I used a broker and saved a combined $80,000 in broker fees. NBP makes it easy and provides great service!" JG
148 West 23rd & 45 Park Ave
"We used the on-line listing service from No Brokers Please to sell our coop apartment in New York City with excellent results. Thomas provided terrific service to us and we were able to achieve a quick sale for a great price. Highly recommended with very competitive pricing for those willing to do the marketing work themselves." Jonas
201 East 21st.
Inside Secrets of a Professional Broker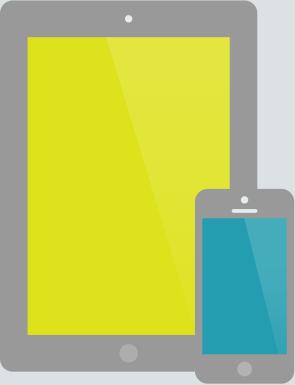 FREQUENTLY ASKED QUESTIONS
Q: How does No Brokers Please work?

A:

By using professional broker consulting to help you get through the tough New York Real Estate marketplace, creating a centralized marketing platform for FSBO's (similar to how Real Estate Brokerages sell listings), utilizing secondary advertising (Street Easy) and providing one convenient spot for all the access to resources you will need in the selling process. You have the flexibility to just use some of the services or all.

Q: What are the issues an individual FSBO faces that block success?

A:

The general issues For Sale By Owner's (FSBO'S) have is: a) a lack of centralized exposure to the right target market, b) understanding the selling and buying process, c) utilizing the tools of the trade in one's favor and d) the most intimidating issue, the fact that FSBO's are one person marketing alone; unlike brokerages which market many listings at once.

Q:

How long will listing stay on the No Brokers Please?

A:

Your listing will remain on the site until you remove it, or sell it. It is free to post to the site.

Q: Is this easy to use?

A:

Yes, we have designed everything to be simple and straight forward so that everyone can sell their own home.

Q: What makes this service better than just placing an ad or using a national site?

A:

We provide experienced Broker Consulting throughout the process. You get all the benefits from the broker experience without the 6% cost. Nationwide For Sale by Owner (FSBO) websites doesn't have the same effect as No Brokers please for many reasons. For one, they're too spread out spanning the entire country and they don't provide specialized information needed to sell a home in the NYC, Queens, and Brooklyn. Our marketplace can't be handled by a one size fits all approach that the national sites employ. They also don't get your property in front of qualified buyers for our specific area since they aren't specified in their approach. No Brokers please is a unique environment that specializes in the NYC Metro area only not the rest of the country. We know what it takes to sell your property by collaborating and designing this website with a professional who has sold millions of dollars of the Real Estate in the NYC Metro area. Our main goal is to give you the tools to succeed and to put you in contact with the right buyers 100% of the time. To supplement the process of selling we also offer everyone consulting from an expert who is currently in the marketplace selling homes successfully.