Former Member expounds on Selling FSBO
posted by Thomas Demsker
Stephen McNamara, sold 345 West 55th Street, and went over the asking price while paying no brokerage fees. We caught up to him and asked him a few questions about his experiences with the process and service.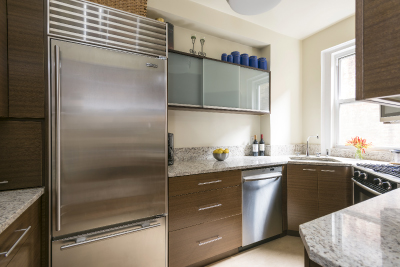 1) When deciding to sell your own apartment, were you concerned or worried about the process? What concerned you the most?
Yes and what concerned me most was that I had never sold real estate before. Selling in a fast paced market like NYC seemed intimidating.
2) How did your membership with No Brokers Please address your concerns about selling FSBO?
NBP provided the documentation and guidance that made the process of selling my apartment something I felt comfortable doing. I was put in touch with professionals for photos and a floor plan and I have no doubt they helped attract buyers.
3) Did you find selling your own apartment difficult with No Brokers Please Membership?
Not at all. Thomas was always available to answer my questions and provided periodic pep talks to keep me motivated and thinking positively.
4) How did the consulting with an "Active Broker" help you sell your apartment?
Thomas provided valuable advice about scheduling viewings/open houses, qualifying buyers and negotiating the sale.
5) Do you have any advice or comments for others considering selling FSBO?
If you're considering a FSBO, don't go it alone unless you happen to be a real estate professional.
09

Mar